Mai Linh WILLER bus and limousine seat
Comfortable but affordable, Mailinh Willer seats are designed based on customers' voice and needs. No matter the Sakura bus seats from Japan or luxury limousine, all preventive measures are carefully adhered to so that you can try how comfortable both seat types are in a safe environment !
Types of seat
40-seater Sakura bus
Directly imported from Japan, the Sakura bus seat is designed for comfortability even when travelling long distance. Passengers who usually experience motion sickness even say they do not have this problem when taking the Sakura bus.
How special is the Sakura bus seat?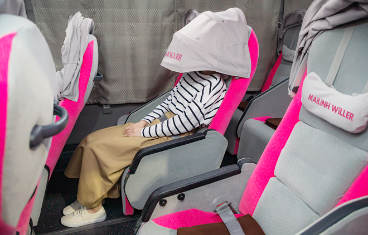 Canopy hood
Enjoy more privacy when resting, with just a slight pull. Never worry again about the awkward moment of being seen when you are resting and asleep in the bus.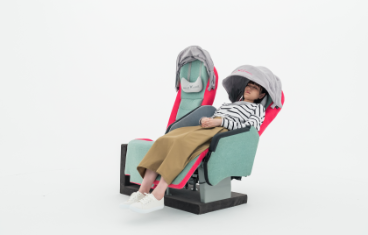 130 ~ 140 degree seat recliner
The perfect angle to minimize any stress on the spine and reduce the risk of back pain. Simply press the adjust button and relax at the angle that best suit you.
* Please mind the person behind when reclining.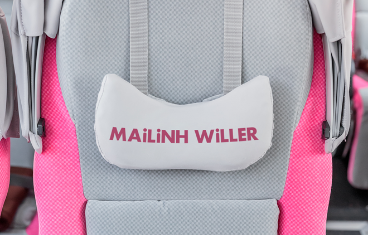 Neck pillow
Specially designed to support your head and neck. Guests can adjust and customize the pillow position according to their height.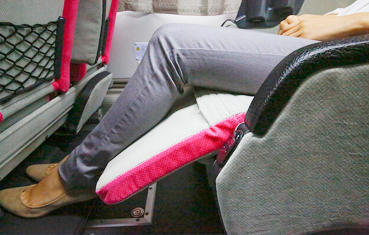 Leg rest
Can be opened or fold up according to your needs. When opened, it creates a gravity-free position and is useful to avoid leg fatigue and numbness.
40-seater spacious vehicle design
Equipped with high ceiling, cool environment and good air ventilation, the commodious space ensures all customers enjoy a comfortable journey.
9-seater limousine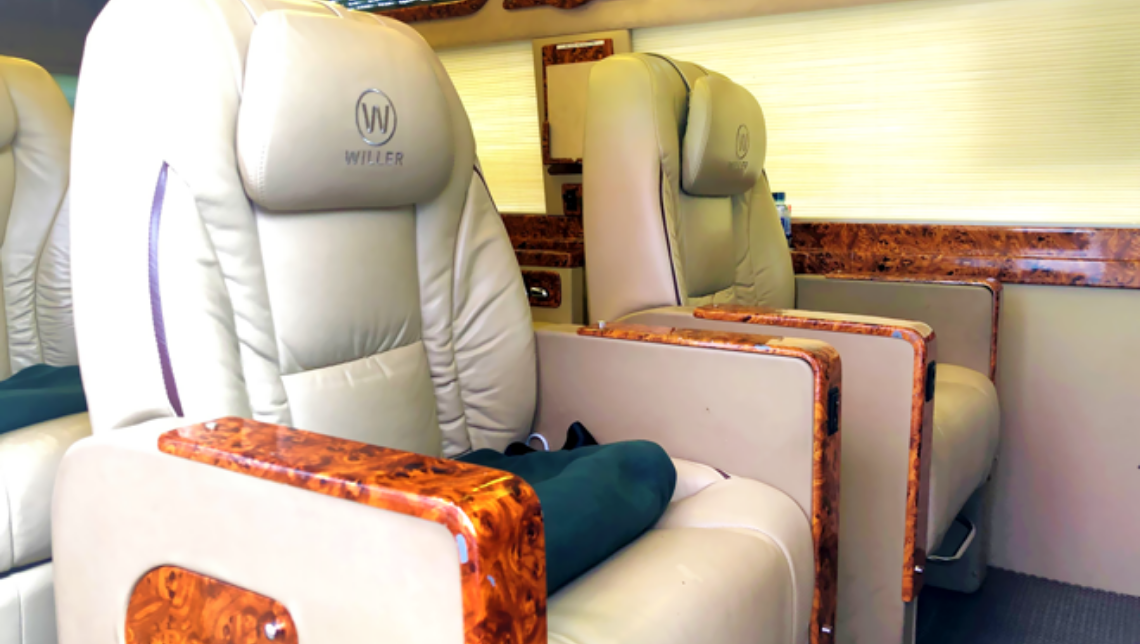 Sit back and relax in the 9-seater luxury limousine. All seats are spacious and covered in fine leather, and you can even enjoy the massage function to have a good rest on your trip.
How special is the limousine?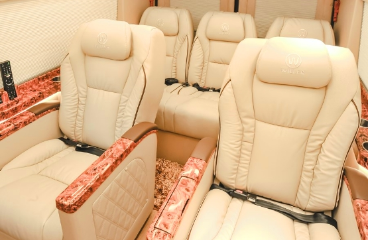 Luxury leather seats
Recline and enjoy a comfortable trip, simply with the touch of a button. The seats are spacious, very suitable for muscular body type and foreign customers.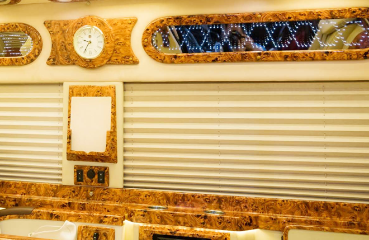 Anti UV blinds
Specially designed to block out the heat and UV rays, the blinds give your skin the extra protection needed even when travelling on a hot day.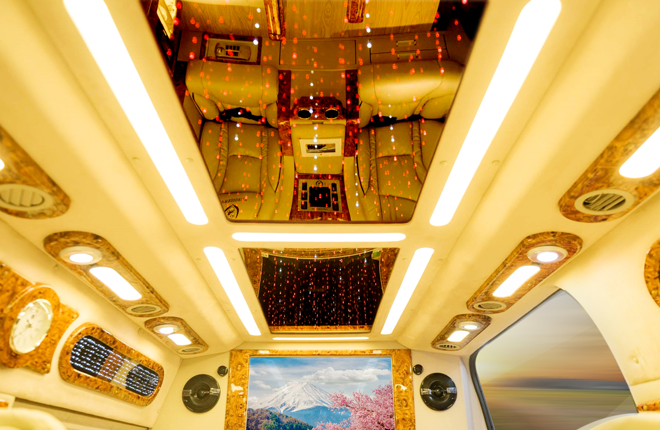 Galaxy light system
The special light effect simulates a starry night sky view, creating a calming space for passengers to relax and rest better.
Amenities
Guidebook (English, Japanese, Vietnamese)
Customer Voice

Ms. Thu Thao
"I like the seat canopy design. It gives me and other women privacy to rest and sleep comfortably."
Sakura bus user
"I noticed this bus does not have any unpleasant smell. Would recommend, even for people who would usually experience car sick."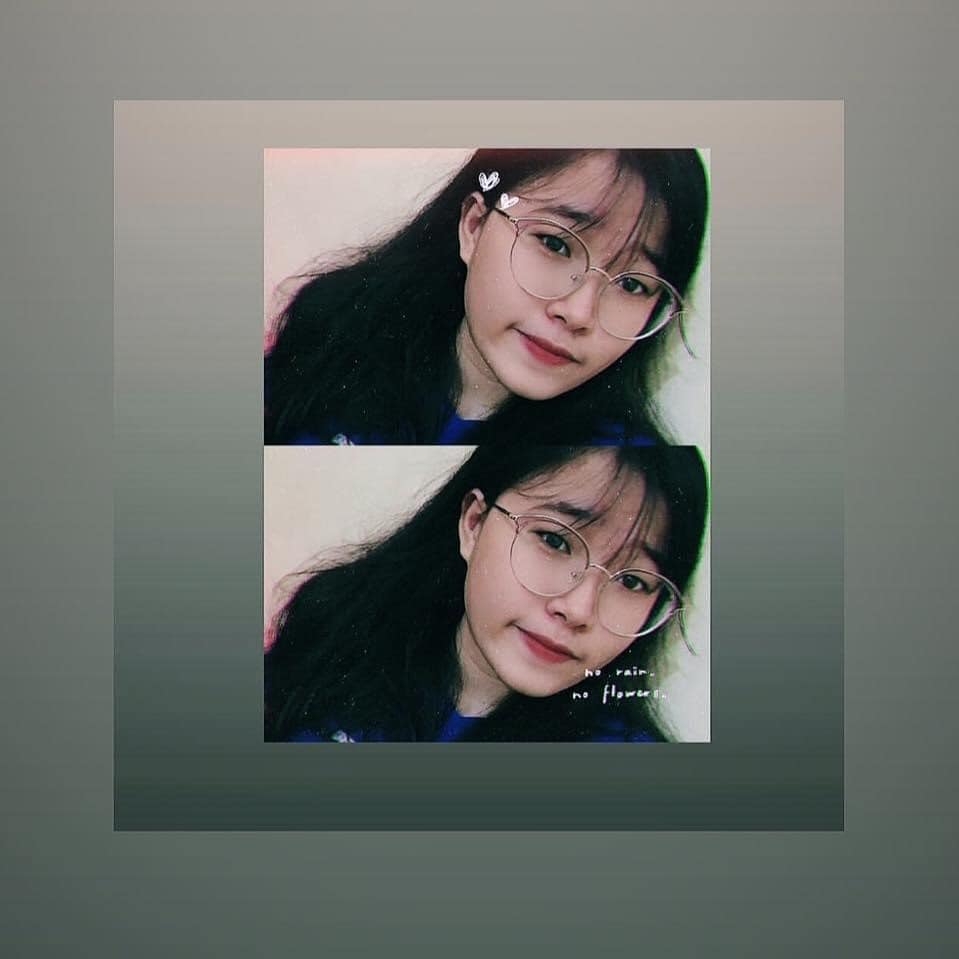 Ms. Yen
"Love the service! The seat is so comfortable and the staff are polite and friendly. If I have the chance to return to Thanh Hoa, I will definitely support and choose this service again 🙂"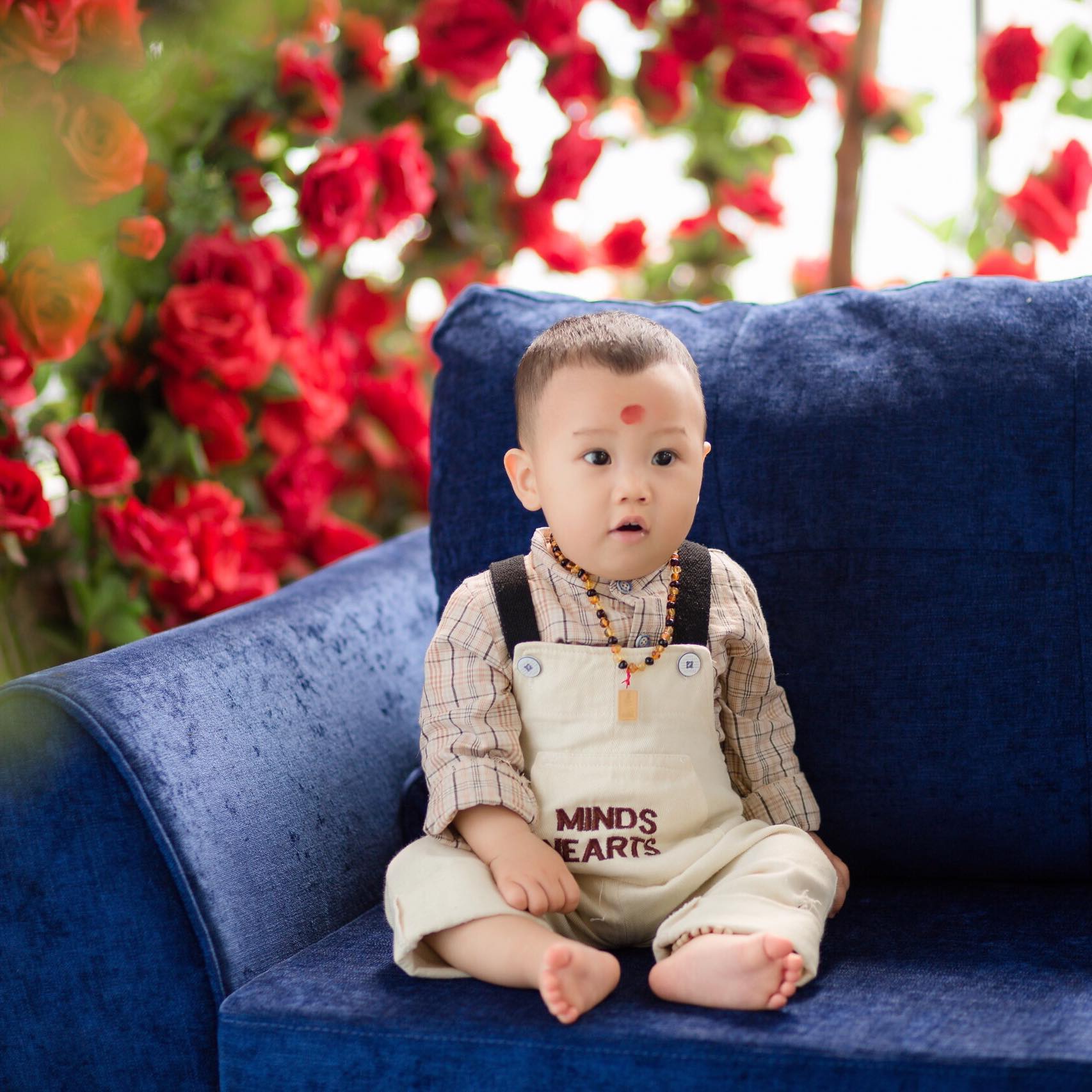 Mr. Trung
"The quality of the seat and the overall service are very professional. Hope to have this service in other areas too."